Shipping

Flat rate over $200

Free Shipping over $400

Some exceptions apply.

Click-and-Collect

Available for online purchases made within Ontario.

Location

830 Industrial Ave,

Ottawa, ON

Unit 9

Store Hours

MON-FRI 12P - 8P

SAT 9A - 12P
FOR YOUR INFORMATION
BASIC BOW SETUP

Purchase a complete bow package and receive a complimentary basic bow setup on us!

We, at XQuest, take every bow purchase to heart. It's our mission to see every athlete succeed in both form and function.

To that end, we offer a very basic bow setup with every complete bow purchase. A complete bow purchase is made of the following components: riser, limbs, string, arrow rest, plunger, and arrows.

The arrows are a key component to the basic bow setup and therefore must be part of the purchase.

To the best of our ability, without knowing the athlete's shot process or draw length, we will align the arrow with the centre of the plunger, set an average brace height for the length of the bow purchased, we install the knocking points on the string, and set the centre shot of the bow.

All that being said, it is important to understand that this is NOT a tuned bow and that bow tuning can only be performed by the athlete themselves.

This is a complimentary service, and even though the plunger will have been set to align with the centre of your arrows, once we ship, we remove the plunger so as not to damage it. The arrow rest will remain, and ship attached to the bow.

If any component of the complete bow package, listed above, is missing from your order, a basic bow setup will not be performed.
CUSTOM ARROWS

Just a point of clarification on how to purchase, and what's included in, custom arrows.

While creating this purchase guide, I kept coming back to my favourite saying: "what is obvious to some, might be amazing to others." So here we are, and I don't think it would be a bad idea, that even if purchasing your custom arrows might be an obvious process, that you read through the guide anyway.

To complete a custom arrow purchase, you will need to select all of the following:

| | | |
| --- | --- | --- |
|   | 6 arrows | 12 arrows |
| select the arrow shafts | 6 | 12 |
| select the tips | 6 | 12 |
| select the nocks | 6 | 12 |
| select nock adapter (if applicable) | 6 | 12 |
| select the index fletching | 6 | 12 |
| select the remaining fletchings | 12 | 24 |
| select custom assembly | 1 (6 arrow) | 1 (12 arrow) |

 

Before purchase, it is important to know what kinds of nocks best fit your string. Nocks come in small and large fittings and this relates to the gap between the nock prongs where the string would sit. Not necessarily the physical size of the nock.

Purchasing the correct sizing is the responsibility of the customer and XQuest does not offer replacements if the wrong sizing was selected. If you are unsure, you are more than welcome to come in to the shop with your bow string and we can absolutely help you with your selections.
CUSTOM STRINGS

A custom built string can elevate not only the look, but the feel of your bow.

Custom strings are unique to the individual and their equipment.

To build a custom string, we would need to know the length of the string without any twists in it, the number of strands you require, and the centre serving size for proper nock fit.

Centre serving size is the size of the serving material that goes around the centre of the string where the nock goes. This is dependent on the number of strands in the string as well as your nock size. The centre serving does not relate to the length/amount of serving in the middle of your string.

For optimal results, bring your equipment with you when you come in to purchase a custom string.

Custom strings can only be purchased in store.

Please note that custom strings are just that, custom. So they take some time for us to build to your specs. Please allow 2 - 3 business days before you return to pick up your string. Typically, you will receive a phone call to let you know that your string has been completed before you should return.
LIMB BUY BACK PROGRAM

If you've bought a full bow kit through XQuest you are automatically enrolled!

Limbs are one of the more expensive components you will be replacing quite often. The most common reason to buy new limbs is to change the draw weight of your bow and the average athlete in training will change there limbs out 2 - 3 times per year.

With this in mind, we offer a limb buy back program on all of our complete bow purchases.

In order to participate in our limb buy back program you must first have bought a complete bow through XQuest Archery. A complete bow is made of the following components: riser, limbs, string, arrow rest, plunger, sight, and arrows.

The way that the program works is as follows: purchase a set of limbs for 129.99 and when you return them to us, you will receive a credit on your next limb purchase of 49.99.

This program is only available to in store purchases in so much as that if you purchased your bow online through XQuest, you can still participate in the limb buy back program if your next limb purchase is in store.

| | |
| --- | --- |
| Purchase Price | In Store Credit |
| 139.99 | max 55.99 |
| 119.99 | max 45.99 |
| 99.99 | max 39.99 |
| 89.99 | max 35.99 |
| 79.99 | max 29.99 |
| 69.99 | max 25.99 |

It is important to note that the quality of your limbs, upon return, is vital. We will not buy back limbs that are warped, misshapen, cracked, or damaged in any way.

The value of your in store credit is dependent on the quality of your limbs upon return and can be evaluated on site by our expert staff.

Offer limited to specific ILF entry level limbs; type and colour may vary. 

Clearance items and bolt-on limbs not included.

NOTE: if credit received is greater than your next purchase, the remaining balance of the credit remains on account. Credits are NOT redeemable for cash.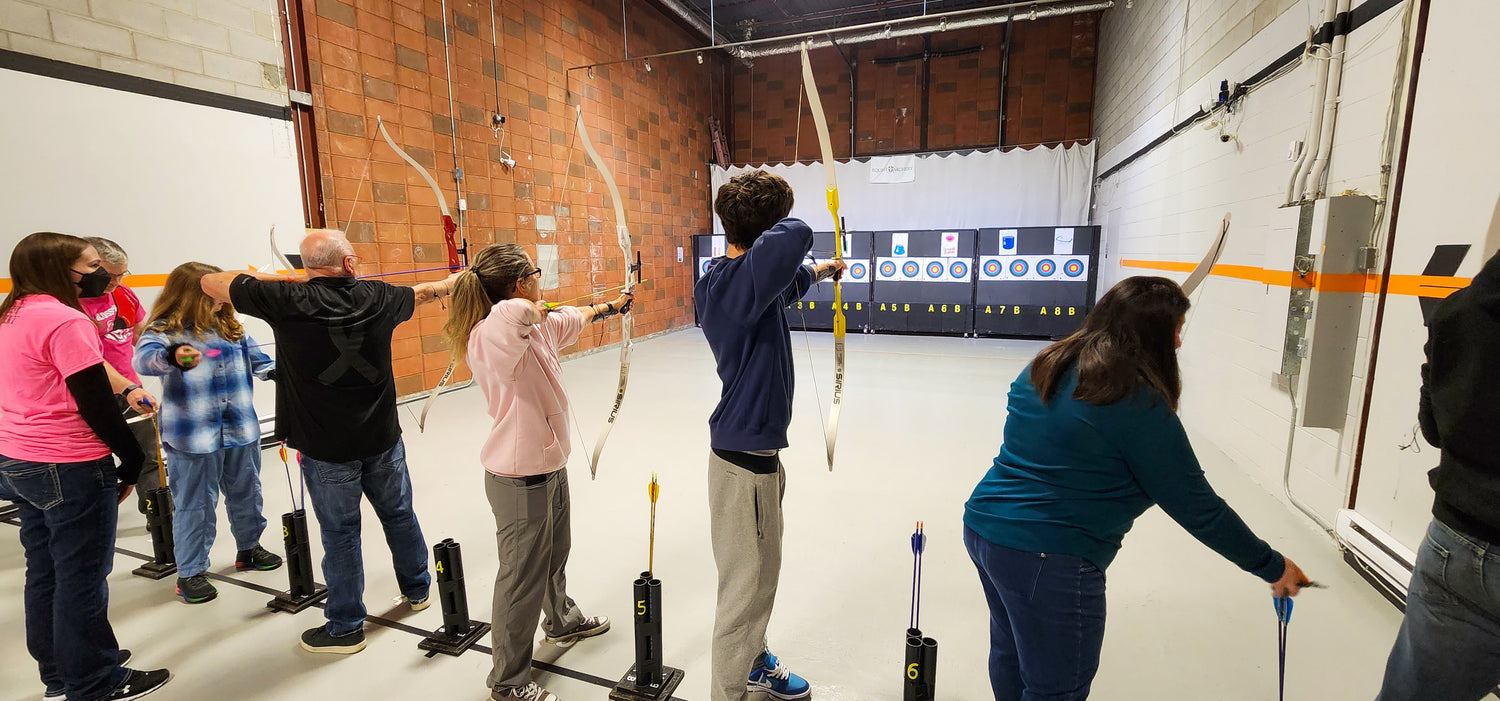 EXPERIENCE ARCHERY
Offered weekly on Tuesday's at 7:30PM.
Do you want to experience archery before you commit to lessons?  Have a fun and interesting date night?  Do something with the whole family?
register here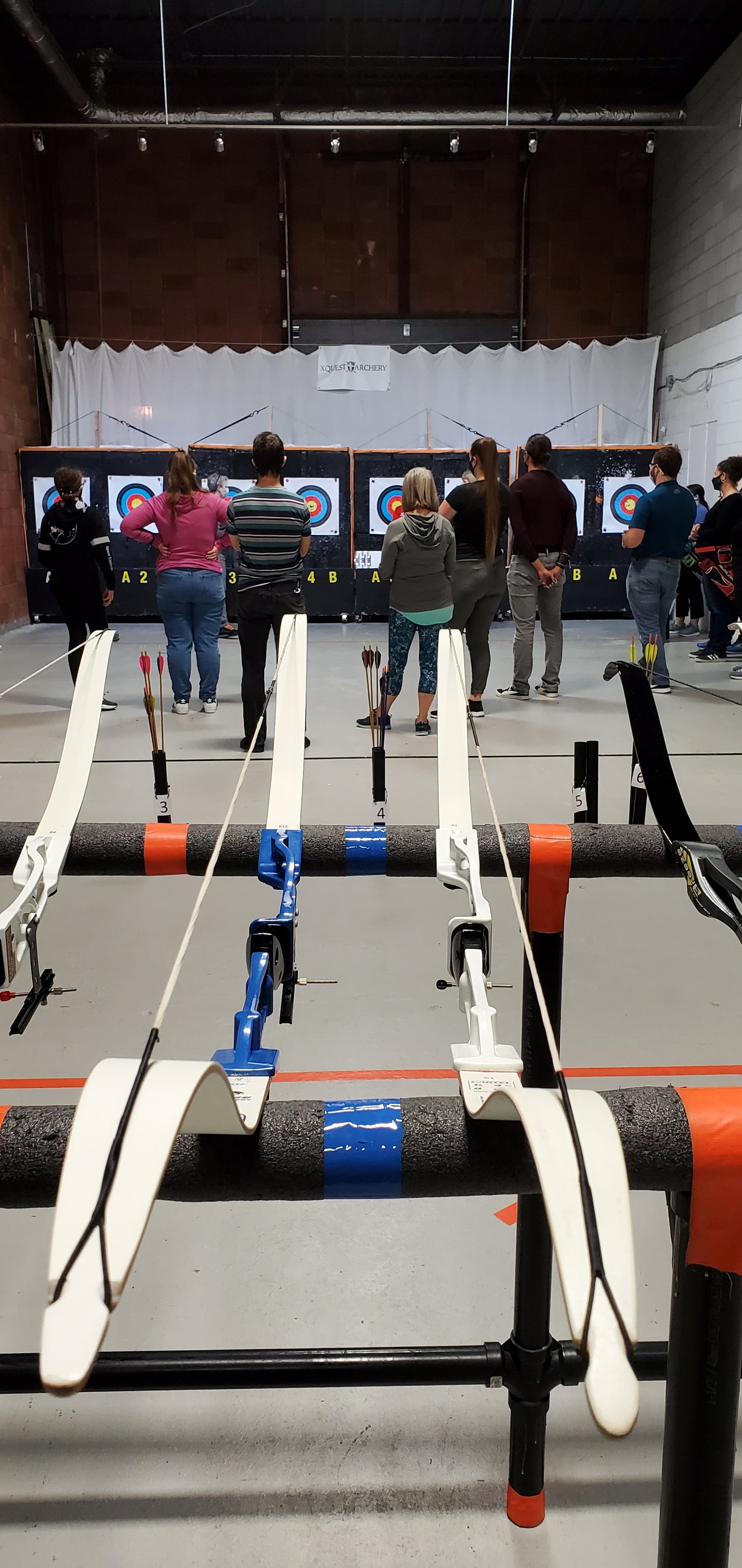 LEARN TO SHOOT
XQuest Archery offers archery instruction in group and individual formats. All equipment is provided for the duration of your course.
register here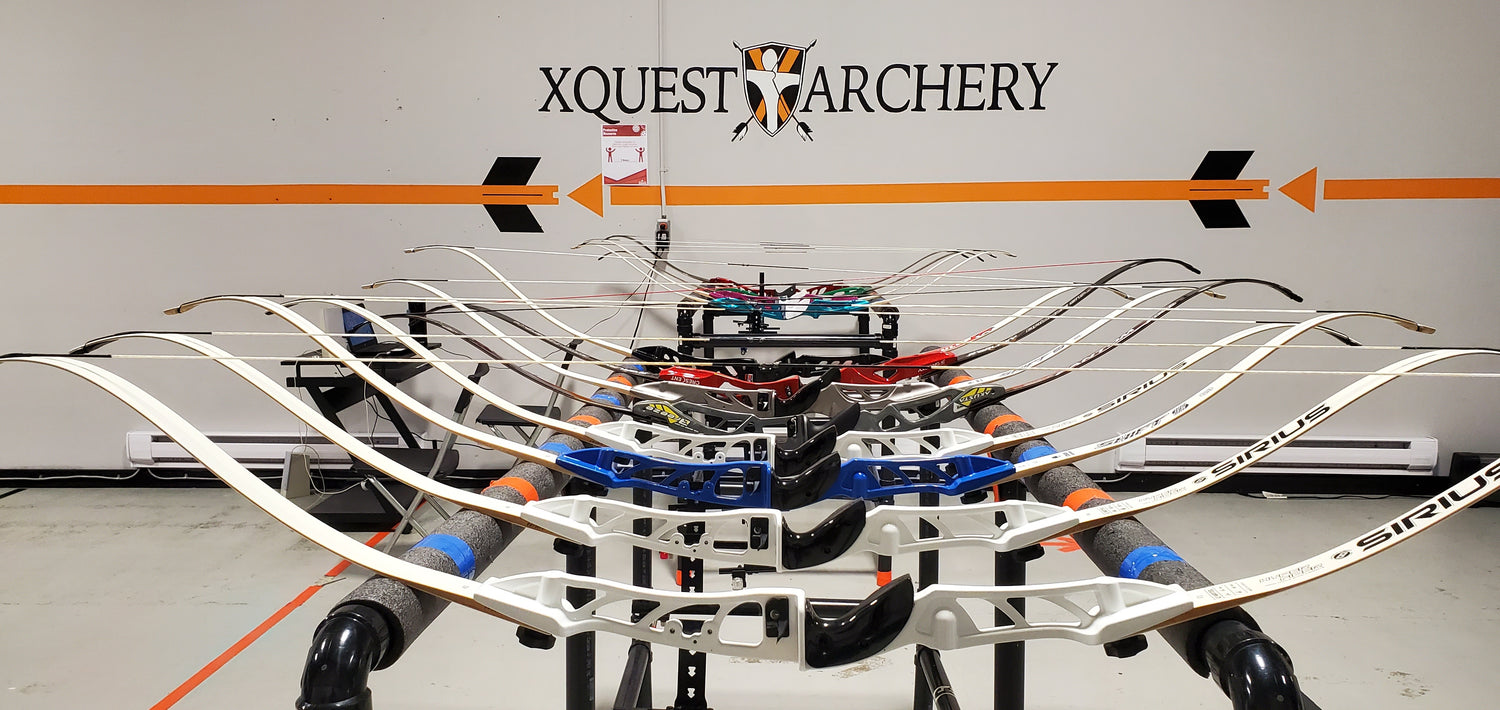 DROP IN ARCHERY
For adults and youth that are currently enrolled in, or who have taken lessons within the past three months.
more details